Like many things in life, drug offenses come in varying shapes and sizes. Drug offenses can range from misdemeanor to felony offenses, from simple possession to the selling controlled substances. Many of the less serious drug offenses can be resolved with merely paying a fine or by completing community service. More serious drug offenses can result in prison time. We strongly advise that you consult an attorney before handling any drug offense.
First Time Drug Offenders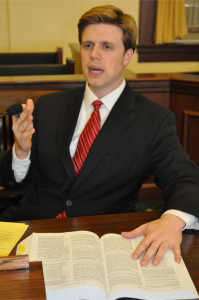 At the Law Office of Daniel Hines Entzminger, it is our goal that first-time offenders should be given every opportunity to protect their criminal record. In many cases, there are several ways in which protecting a client's record may be accomplished. First of all, there may be legal issues in your case which may prevent the State from being able to obtain a conviction. We will review your case for any potential legal issues, and help you to proceed in the best possible way for you.
Secondly, a first time-offender charged with a drug offense may be eligible for a deferred prosecution under the law of N. C. Gen. Stat 90-96. If you are charged with a first-time drug offense, you could benefit greatly from participating in a deferred prosecution agreement, which can prevent the charge from being a conviction on your criminal record. Typically, in a deferred prosecution agreement, the court will require the enrollment and successful completion of an approved Drug Education School and the completion of community service.
If you are charged with a more serious felony drug case, a conviction could result in harsher penalties. We strongly recommend that you consult with an experienced attorney immediately.
If you have been charged with a drug crime, please contact the Law Office of Daniel Hines Entzminger and schedule a free consultation. We will sit down with you, review your drug case thoroughly, and discuss any legal defenses that may be available to you. We have represented hundreds of individuals in drug cases over the last decade, and will work hard for you to achieve the best possible outcome in your case.
IF YOU NEED AN ATTORNEY, CONTACT US TODAY.